Echoes of the Buddha: Essential Teachings for the Modern Meditator
WEDNESDAY EVENINGS, 7:00 PM – 9:00 PM Eastern Time
SEPTEMBER 15 - NOVEMBER 17
Meditation has become a mainstream element in modern culture because of the many benefits it brings to mind, body, spirit, and quality of life.  Anyone wanting to deepen their meditation can enrich their experience by learning some of the essential points taught by the Buddha.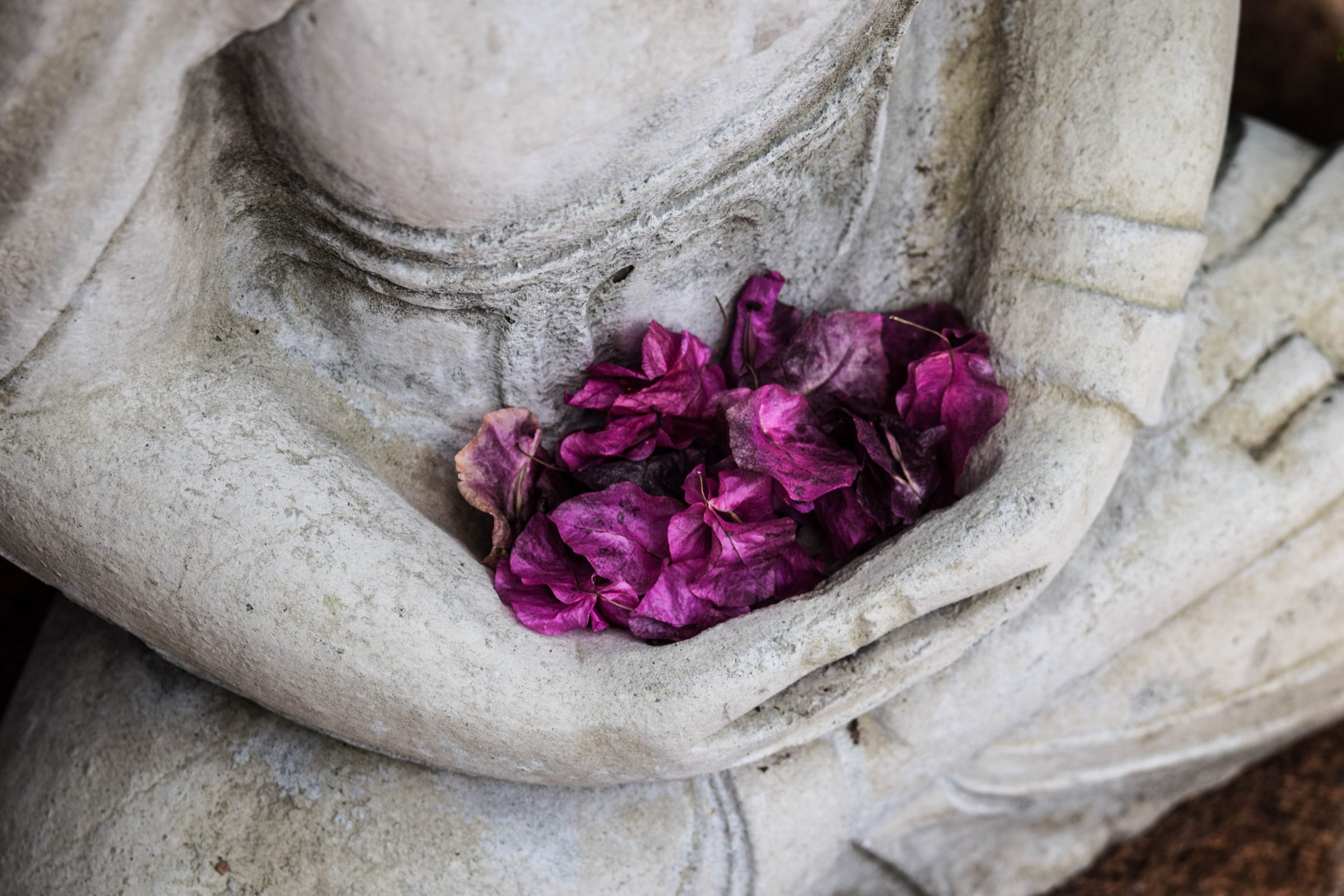 This course is an experiential study of meditation using some of the Buddha's original teachings as guidance.  We'll approach our study from a modern psychological perspective with emphasis on how to apply what the Buddha taught in our daily lives.
We'll explore what he called the Four Noble Truths – condensed guidance on how to free ourselves from unnecessary suffering through meditation, and how to lead a more conscious way of life.  We'll also examine the eight key aspects of his path to 'enlightenment' and other topics.  These tried and true teachings are of benefit to anyone with a meditation practice. Classes will include meditation, talks, exercises and discussion
Recommended background for this course: This course is designed for meditators with at least one year's experience with a regular mindfulness practice (3-5 times a week for 20 to 30 minutes) plus completion of two or more of our Foundations Series courses on mindfulness meditation – or equivalent programs elsewhere.
To integrate the learning in this course, we encourage participation in the online  retreat, "In the Footsteps of the Buddha" on Saturday November 6.
Online Course
• Regular Price - $239 ($225 if registered by September 10)
• College/Grad Student Price - $119
• Patron Price - $249
Online Course Plus Retreat Package
includes the online Retreat "In the Footsteps of the Buddha" on Saturday November 6. Package prices are only available when signing up for the course.
• Regular Price - $299 ($289 if registered by September 10)
• College/Grad Student Price - $149
• Patron Price - $329
Recordings
• Course Recordings Price - $125
• Course Recordings Plus Online Retreat Package - $199
You will be asked to select an option when you sign up.
If you are experiencing financial difficulties during this crisis, we are offering Generosity Support. Please don't hesitate to contact us so that we can help. info@clearlightmeditation.org
A link to the audio recordings for this course will be emailed to all registered participants during the first week of the course.
You guys are serious and laid back at the same time which I really like. I feel that you have acquired real wisdom and experience in the areas that you teach, but I love how you really do "meet people where they are".
– Past Course Participant
Walking the path under the guidance of Scott and Nancy has transformed my life. I now live it from a place of love, joy, compassion, and peace. When inevitable turmoil happens, it's transient and I can move through it. I'm no longer whip-sawed around. Each day feels enveloped in gratitude and I feel held by a loving presence.
– N. C., Physical Therapist
The talks on loving kindness were a beautiful blend of wisdom, love, science addressing the challenge of our common reality.
– D. L., Past course participant