CLEARLIGHT MEDITATION HAS CLOSED
After 22 years of providing in-person classes and retreats, the Directors of ClearLight Meditation Institute have decided to close. Nancy and Scott McBride are taking a long-awaited sabbatical to consider the next phase of their work.
You are welcome to browse the website which displays some of the last programs offered with ClearLight, and please contact us if you are interested in obtaining recordings from prior courses. If you would like to stay in touch with us, please join our mailing list by clicking on the link above.
We want to thank all of our teachers and students for the rewarding relationships we have enjoyed together, and we wish you all the best in your journeys of spiritual growth.
ClearLight Meditation Institute is dedicated to making the rich tradition and life-changing power of meditation available to everyone in order to help in creating a more peaceful and enlightened world. We offer a broad range of events, courses and retreats designed to meet you at your level of experience – from brand new beginners to mature meditators who have practiced for many years. Following a non-denominational and inclusive approach informed by ancient wisdom, neuroscience, and modern psychology, our expert teachers guide you in step by step development of skills and understanding to bring about personal growth, emotional healing, deep transformative insight, and awakening.
Courses & Retreats
We have Courses to suit every level of meditation experience and provide an ongoing path for development. Participate in weekly classes onsite or online via recordings. Retreats are the way to strengthen and deepen your meditation. Our Courses and Retreats complement one another.
Digital Products – Coming Soon!
We will soon offer an online store with a selection of courses on essential meditation topics, and we will continue to expand this library. Courses vary in length and can include up to 10 recorded classes. Each class has separate tracks for in-depth teachings, guided meditations, and engaging discussions.
Community
A special part of the ClearLight Experience is our community. ClearLight programs create a safe and supportive space to let down the walls that separate and trap us in isolation from others and even ourselves. People learn and grow in dynamic relationship with others in classes and retreats bonding in friendships that extend well beyond the meditation hall. Our community is the 'We' Space where we share our awake consciousness together.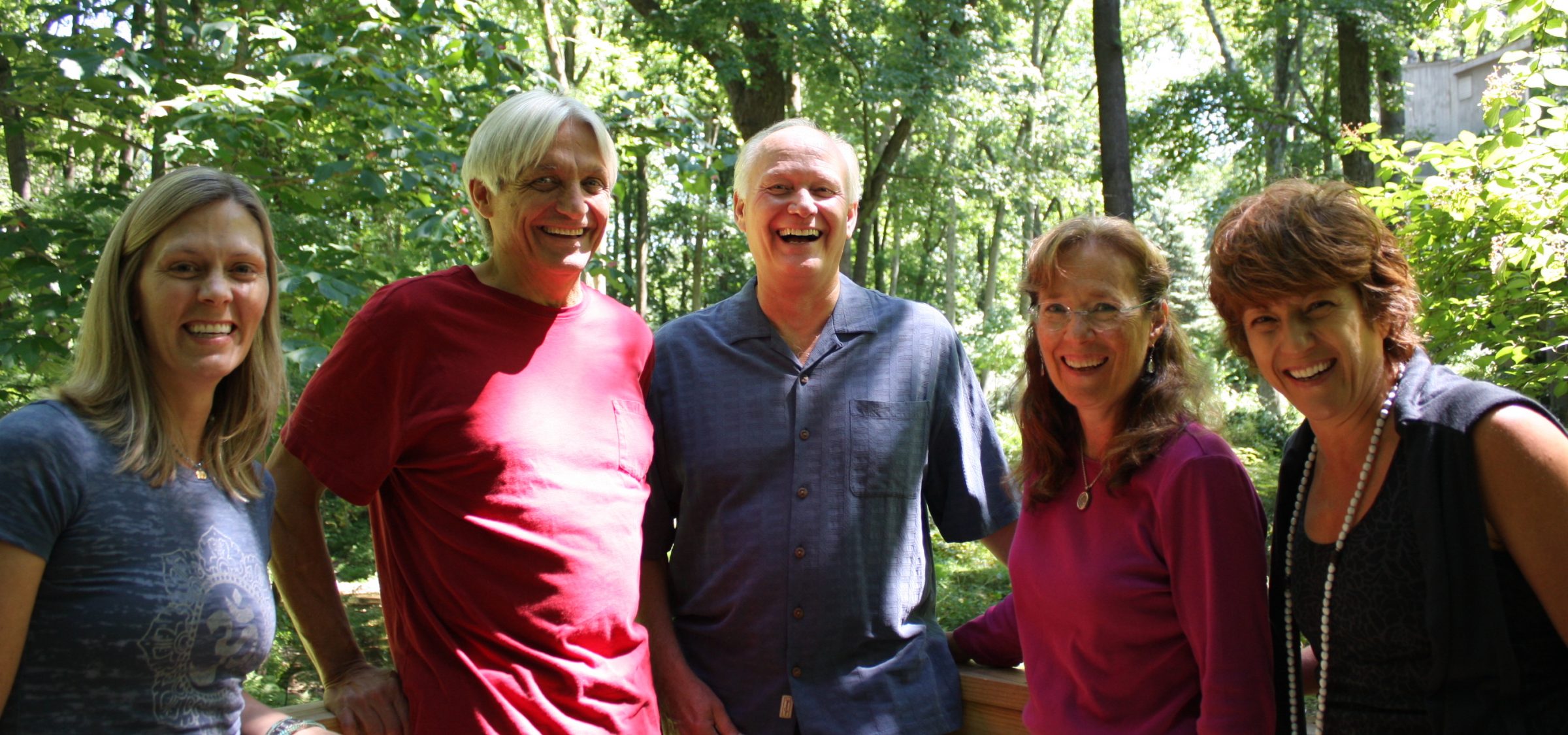 "These programs are transformative and led by people with deep knowledge and experience. You truly get a deep feeling of caring from the instructors and the people who attend and interact with you. In fact, the people interaction is one of the best parts." – Course Participant
Meditation Teacher Training
Become an inspiring meditation teacher, a more compassionate leader, or a trusted mentor. Share the power of meditation with your students, family, friends, clients or patients to bring greater self-awareness, presence and kindness into their daily lives. Learn from two highly qualified teachers in a life changing, two-year program based in the direct experience of deep meditation, thorough study of essential teachings, and hands-on training in teaching meditation.
The program is purposeful, the staff is knowledgeable and caring, and everyone should take a class!

– Heather Bloodworth, YMCA Executive
The learning was broken down into segments that I could digest so that the next class built on a solid understanding. If you're looking for a place to get a handle on how to be mindful, how to reduce self-caused issues, ClearLight can't be beat. Smart, kind people speaking clearly!

– Jim LaPann, Attorney
The retreat was excellent. I appreciate the guidance, the exercises, the discussions, the time for practice, and the care and compassion in helping us awaken in a loving way. I absolutely value the teachings on awakening and open heartedness. Best retreats ever!

– MF, Mindfulness Instructor