AN INTRODUCTION TO THE PRACTICE OF MINDFULNESS
LIVE ONLINE
MONDAY SEPTEMBER 13 | 7:00 PM -8:45 PM Eastern Time
Mindfulness meditation is catching on like wildfire because this simple technique can transform the quality of your life. It can relieve stress, increase awareness, concentration and memory, and generally bring a greater sense of balance and well-being.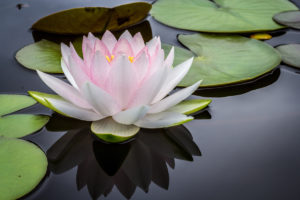 This evening presentation is an excellent opportunity to learn what this practice can do for you. Brandon will explain mindfulness practice, how it works and how to do it.  There will be a short guided meditation and the opportunity for asking questions. If you've been looking for a place to start, please join us.

Open to Everyone (18 years or older).
I think ClearLight offers a solid, expert foundation upon which to explore mindfulness.
– Stacey Mandel
These meditation classes combined with my own practice have been life-changing for me. I'm more at home in my own skin, my relationships have improved, and in general I'm more content.
– K.D.
This class profoundly impacted my ability to deal with daily anxiety and have a calmer mindset overall. The instructor was incredible.
– Past Course Participant