Clear Mind, Open Heart:
Joining Mindfulness with Loving Kindness
MONDAYS SEPTEMBER 27 - NOVEMBER 15
7:00 PM -9:00 PM Eastern Time
Mindfulness meditation has been practiced for centuries for its power to settle the body and mind in a balanced state of relaxation and clear awareness. It brings a deep appreciation for the simplicity and peace of the present moment – as well as a sense of freedom and well-being.
One of the keys to a successful mindfulness practice is learning to embrace ourselves and our experience with non-judgment, gentleness, kindness and compassion. For this reason we combine mindfulness meditation with the practice of Loving Kindness – contemplations that open the heart. The practice of these two has a synergistic effect that accelerates our progress.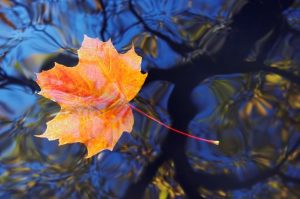 This course is designed to support and strengthen your existing mindfulness practice. It goes beyond beginning level instruction and is perfect for those who have already completed an 8-week Mindfulness course. Each week we will explore topics relevant to the practice to guide and confirm student experience.
Classes will include guided meditation, talks, exercises and discussion. The class format offers opportunity for personal guidance from a qualified teacher as well as for sharing experiences with others in the class.
Every class will be recorded and made available on a weekly basis to all registered students for listening and downloading via the internet. Participants are encouraged to use the recorded meditations for daily practice and to re-listen to talks.
8 Week Online Course
1. Early Bird Price: $199 (if registered by September 10)
2. Standard Price: $219
3. College/Grad Student Price: $108
4. Patron Price: $225
Package: 8 Week Course & Live Online
Mini-Retreat 'Meditating with Self-Kindness'
5. Online Course & Mini-Retreat: $235
6. College/Grad Student: $135
7. Patron Price: $265
Audio Recordings Options
8. 8 Recordings Only: $89
9. 8 Recordings plus Live Online Mini-Retreat 'Meditating with Self-Kindness': $129
You will be asked to select an option when you sign up.
To ensure no one is turned away for lack of funds, ClearLight offers partial scholarships. To inquire, please contact us. info@clearlightmeditation.org
A link to the audio recordings for this course will be emailed to all registered participants during the first week of the course.
I am really grateful for this teaching. I have been longing for a non-denominational approach to spirituality that is practical and that I can relate to. This course has been very satisfying and I look forward to more like it! Thank you.
– Past Course Participant
Gil is a great instructor, patient, knowledgeable and supportive.
– Past Course Participant
Coming here has given me a greater sense of commitment to starting a practice, more than just reading or watching videos!
– Past Course Participant