Befriending Yourself:
Practicing Radical Self-Acceptance
SATURDAY MARCH 14 | 9:30 AM – 5:00 PM - CANCELLED
By embracing our moment to moment experience with attention, inquisitiveness, and kindness, we can radically shift our relationship with our pain, fear, hurt, anger, and anxieties.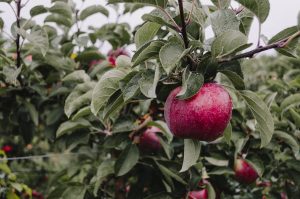 In this day-long retreat we will apply the practices of mindfulness and self-compassion which we have been exploring in classes this semester to bring greater awareness of our personal patterns, greater openness and genuine kindness to our emotional self. As we progress step by step in our ability to open at the levels of mind, feeling and physical sensation, we can bring about a truly radical and beneficial shift in our relationship with ourselves.
The day will include guided meditations, silent meditation, additional teaching and instruction, and sharing and discussion with others in the group. The approach to the day is gentle and enjoyable. Please bring a water bottle and bag lunch (optional). There will be an hour break for lunch. Tea and snacks will be provided.
This retreat is open to anyone who has practiced mindfulness meditation regularly for at least 2 years, is experienced in Lovingkindness meditation, and is familiar with 'RAIN' practice. If you are interested in this retreat but unsure whether you qualify, please contact us at info@clearlightmeditation.org.
Retreat Only - $120
$15 discount if registered by March 6.
Course plus Retreat Package
We strongly believe in the power of retreat practice for integrating what is learned in weekly classes. To encourage students to consider retreats as a regular part of learning, we offer a special discount when registering for both a course and retreat by our Early Bird sign up date.
To sign up for the package, please go to the Course page.
To ensure no one is turned away for lack of funds, ClearLight offers partial scholarships. To inquire, please contact us. info@clearlightmeditation.org
I think ClearLight offers a solid, expert foundation upon which to explore mindfulness.
– Stacey Mandel
These meditation classes combined with my own practice have been life-changing for me. I'm more at home in my own skin, my relationships have improved, and in general I'm more content.
– K.D.
This class profoundly impacted my ability to deal with daily anxiety and have a calmer mindset overall. The instructor was incredible.
– Past Course Participant