A Day of Guided Mindfulness Meditation
SATURDAY JUNE 6 | 9:00 AM – 3:30 PM
This is a special opportunity to Immerse yourself in the practice of mindfulness with the ClearLight Faculty. You will be guided in sitting meditation, walking meditation, mindful yoga, the body scan, self-compassion practice and more. In the last hour there will be an opportunity to share with others and ask questions. The benefit of spending longer time in the practice of mindfulness is forging the new neural networks that bring about the peace, happiness, and well-being.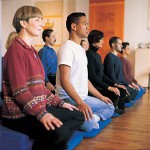 Participation is by live video or audio conferencing on your computer or smartphone. You'll receive connection details and other instructions for the retreat a couple of days in advance. Make sure you have a comfortable, private space where you can meditate undisturbed.
This retreat is designed for anyone 18 years or older with an existing mindfulness meditation practice. It is also offered as a companion program with all of our Beginners and Foundations Courses. The day is a wonderful and supportive entry into extended meditation practice and a chance to interact online with our teachers. Please join us!
Retreat Only
Covid-19 Special Price: $60
Covid-19 College/Graduate Student Price: $40
If you are experiencing financial difficulties during this crisis, we are offering Generosity Support. Please don't hesitate to contact us so that we can help. info@clearlightmeditation.org
I think ClearLight offers a solid, expert foundation upon which to explore mindfulness.
– Stacey Mandel
These meditation classes combined with my own practice have been life-changing for me. I'm more at home in my own skin, my relationships have improved, and in general I'm more content.
– K.D.
This class profoundly impacted my ability to deal with daily anxiety and have a calmer mindset overall. The instructor was incredible.
– Past Course Participant