Mindfulness Meditation 101
WEDNESDAY APRIL 15 | 7:00 PM -8:45 PM
WEDNESDAY June 24 | 7:00 PM -8:45 PM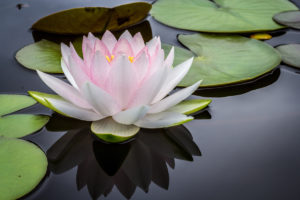 In this single evening session, we'll review the real benefits and some of the current science, sort through the hype, explain what mindfulness meditation is, how it works, and what it takes to practice it successfully. We'll conclude with a hands-on short guided meditation so you can sample it for yourself. Use this evening to kick-start your relationship with a practice that can change your life!
Open to Everyone (18 years or older).
College Students with Valid ID: $10
To ensure no one is turned away for lack of funds, ClearLight offers partial scholarships. To inquire, please contact us. info@clearlightmeditation.org
I think ClearLight offers a solid, expert foundation upon which to explore mindfulness.
– Stacey Mandel
These meditation classes combined with my own practice have been life-changing for me. I'm more at home in my own skin, my relationships have improved, and in general I'm more content.
– K.D.
This class profoundly impacted my ability to deal with daily anxiety and have a calmer mindset overall. The instructor was incredible.
– Past Course Participant