Radical Self-Acceptance:
Embracing Your Life with Mindfulness & Compassion
A 10 Week Course for experienced meditators
TUESDAY EVENINGS
JANUARY 21 – MARCH 24
7:00 PM-9:00 PM

The path of meditation proceeds in stages. First, we learn to sustain our present-moment attention which results in a sense of well-being and confidence in working with our minds. Then it becomes possible to relate with ourselves at a deeper level with mindfulness and compassion. Our meditation guides us to inner wholeness by teaching us how to open to, allow, and accept the so-called negative aspects of our experience that we usually try to avoid. This includes pain, fear, hurt, self-criticism, anger, and anxiety. Mindfulness helps us recognize that avoidance doesn't resolve anything.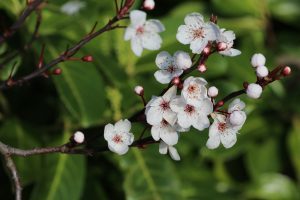 Paradoxically, the way out of negativity is our willingness to move towards it, to genuinely meet our feelings with attention, inquisitiveness, and kindness. It entails a radical shift in our relationship with ourselves. Embracing our moment to moment experience with clear awareness and compassion opens the way for our inner knots to untie themselves and for emotional healing to happen. This leads us to a new freedom: freedom from fearing our emotions, freedom to let go, and freedom to simply be. Each class will include meditation, talks, and discussion led by an experienced senior teacher.
Who should attend? This course is ideal for experienced meditators with a committed mind-fulness practice—who have been meditating 30 minutes or more almost daily for at least a year. Experience with loving kindness meditation is helpful.
At ClearLight we strongly believe in the power of retreat practice for integrating what is learned in class and to deepen meditation experience. To encourage considering retreats as a regular part of classes, we offer a special discount when registering for both a course and retreat. Class participants are strongly encouraged to attend the 1-day Retreat, "Befriending Yourself: Practicing Radical Self-Acceptance" on Saturday March 14 at Restore Chiropractic in Wayne, PA.
On-site Classroom - $249
Early bird discount of $20 if registered by January 13.
Course Plus Retreat Package - $349
This option is only available when signing up for the course. Early bird discount of $30 if registered by January 13.
College Student Discount: $130
If you sign up for this option, you must bring valid student ID to the first class.
College Student Package (Course plus Retreat): $180
If you sign up for this option, you must bring valid student ID to the first class.
Recordings Only - $125
The best way to develop a meditation practice is to participate with a group in a live setting. But for those who are unable to attend our onsite class, ClearLight offers an Internet only option. Under this option, the weekly audio recordings from each class are made available each week via our website. Requires computer and internet access.
Recordings + Retreat Package - $225
To ensure no one is turned away for lack of funds, ClearLight offers partial scholarships. To inquire, please contact us. info@clearlightmeditation.org
A link to the audio recordings for this course will be emailed to all registered participants during the first week of the course.
I think ClearLight offers a solid, expert foundation upon which to explore mindfulness.
– Stacey Mandel
These meditation classes combined with my own practice have been life-changing for me. I'm more at home in my own skin, my relationships have improved, and in general I'm more content.
– K.D.
This class profoundly impacted my ability to deal with daily anxiety and have a calmer mindset overall. The instructor was incredible.
– Past Course Participant