Mindfulness Meditation Basics
A Four Week Morning Course
4 MONDAY MORNINGS
FEBRUARY 24 – MARCH 16
10:00 AM – 11:30 AM
Lower your stress and increase your well being. This course is an introduction to mindfulness meditation in a short 4-week format. Here you'll learn the core skills of mindfulness, how to focus, how to settle mind and body, and how to bring greater relaxation, clarity, and balance into your busy life. We'll focus especially on mindfulness of the body, of the breathing, and of the present moment, learning how to let go of the mental patterns that contribute to feelings of stress.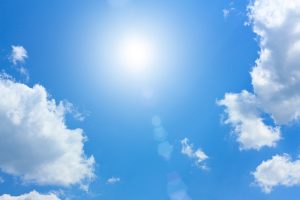 Every weekly meeting will include teaching, guided meditation, and discussion. The live class format with an experienced instructor gives you what an app simply cannot do: personal interaction, individual attention and the chance to share experiences and learn from others in the group. Develop the confidence you need to bring the practice of meditation into your life! Seating options include chairs or meditation cushions.
Who should take this course? Mindfulness Basics is intended for beginners or anyone who has practiced mindfulness meditation before and is looking for a refresher course.
Research has shown that people experience greater success in meditation when they integrate what they learn in class with a day of practice. For this reason, we offer A Day of Mindfulness, a gentle day of guided mindfulness meditations. To encourage you in this, we offer a special discount price if you sign up for the retreat together with the 4-week course.
4-Week Course Only - $125
Special Introductory Price - $99
College Discount Price: $60
If you sign up for this option, you must bring valid student ID to the first class.
Beginners Package (introductory price) - $165
To ensure no one is turned away for lack of funds, ClearLight offers partial scholarships. To inquire, please contact us. info@clearlightmeditation.org
A link to the audio recordings for this course will be emailed to all registered participants during the first week of the course.
I think ClearLight offers a solid, expert foundation upon which to explore mindfulness.
– Stacey Mandel
These meditation classes combined with my own practice have been life-changing for me. I'm more at home in my own skin, my relationships have improved, and in general I'm more content.
– K.D.
This class profoundly impacted my ability to deal with daily anxiety and have a calmer mindset overall. The instructor was incredible.
– Past Course Participant