An 8 week course for experienced meditators
Calm and Clear: Enhancing Your Mindfulness Practice
MONDAY EVENINGS
JANUARY 27 – MARCH 16
7:00 PM-9:00 PM
For mindfulness meditation to be successful, it is important to be regular and steady, precise and relaxed. When we meditate like that, we naturally experience its amazing power to settle the body and mind in a balanced state of ease and clear awareness. When we find that balance, it brings a tremendous sense of well-being, clarity, and appreciation for the simplicity and peace of the present moment.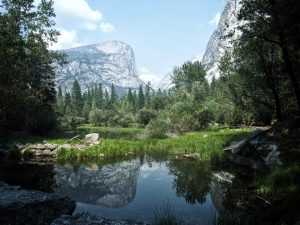 Not only does our meditation become a welcoming oasis, but we find ourselves more relaxed and clear even when engaged in the normal, daily chaos of our life. In this course, we'll focus specifically on training the faculty of attention in the skill of 'peaceful abiding'. We'll explore some of the contemporary scientific research — and learn how to extend mindfulness into daily life.
This course is designed to support a developing mindfulness practice. Each week we will explore topics relevant to the practice to guide and confirm student experience. Classes will include guided meditation, talks, exercises and discussion. The class format offers opportunity for personal guidance from a qualified teacher as well as for sharing experiences with others in the class.
Every class will be recorded and made available on a weekly basis to all registered students for listening and downloading via the internet. Participants are encouraged to use the recorded meditations for daily practice and to re-listen to the classes. With weekly recordings, you never have to miss a class.
8-Week Course Only - $225
Early bird discount of $25 when registered by January 7.
Course plus Retreat Package - $265
College Student Discounts
Course only: $120
Course plus Retreat Package: $150

If you sign up for this option, you must bring valid student ID to the first class.
Recordings Only - $99
The best way to develop a meditation practice is to participate with a group in a live setting. But for those who are unable to attend our onsite class, ClearLight offers an Internet only option. Under this option, the weekly audio recordings from each class are made available each week via our website. Requires computer and internet access.
To ensure no one is turned away for lack of funds, ClearLight offers partial scholarships. To inquire, please contact us. info@clearlightmeditation.org
A link to the audio recordings for this course will be emailed to all registered participants during the first week of the course.
I think ClearLight offers a solid, expert foundation upon which to explore mindfulness.
– Stacey Mandel
These meditation classes combined with my own practice have been life-changing for me. I'm more at home in my own skin, my relationships have improved, and in general I'm more content.
– K.D.
This class profoundly impacted my ability to deal with daily anxiety and have a calmer mindset overall. The instructor was incredible.
– Past Course Participant